oscars week chapter 1: 5 must-see movies to watch before the big night
t'was the week (and a few days) before the Oscars and all round the world, film fans were quickly trying to watch all the movies they could — and try hard they would (my attempt at making that rhyme, i'm sorry)
That is right! in just a little over a week the 92nd Academy Awards will be happening, also known as The Oscars and probably the biggest night in Hollywood. So, in the forth coming week I will be posting a series of blog posts talking about the movies to be featured that night — from my thoughts on the nominations, my predictions, and my overall top 10 of 2019! But for today, I'm going to be making a list of at least 5 movies even casual movie viewers should try and watch before next Sunday. Because while it is quite common for people to try and watch every film nominated for (at least) best picture (myself being one of them), there are some who night not have the time, patience, or even interest. So, i've got you covered with 5 essential films that I think you should watch before next Sunday.
To me, these 5 films are going to be the most talked about movies of the night — whether they pick up awards or not. They are also 5 of the most easily accessible films, seeing as a lot of these are no longer playing in theatres. I will also add that i'm not presenting this in any specific order, and this is in no way ranking of the 5 films mentioned.
1.) The Irishman (dir. Martin Scorsese)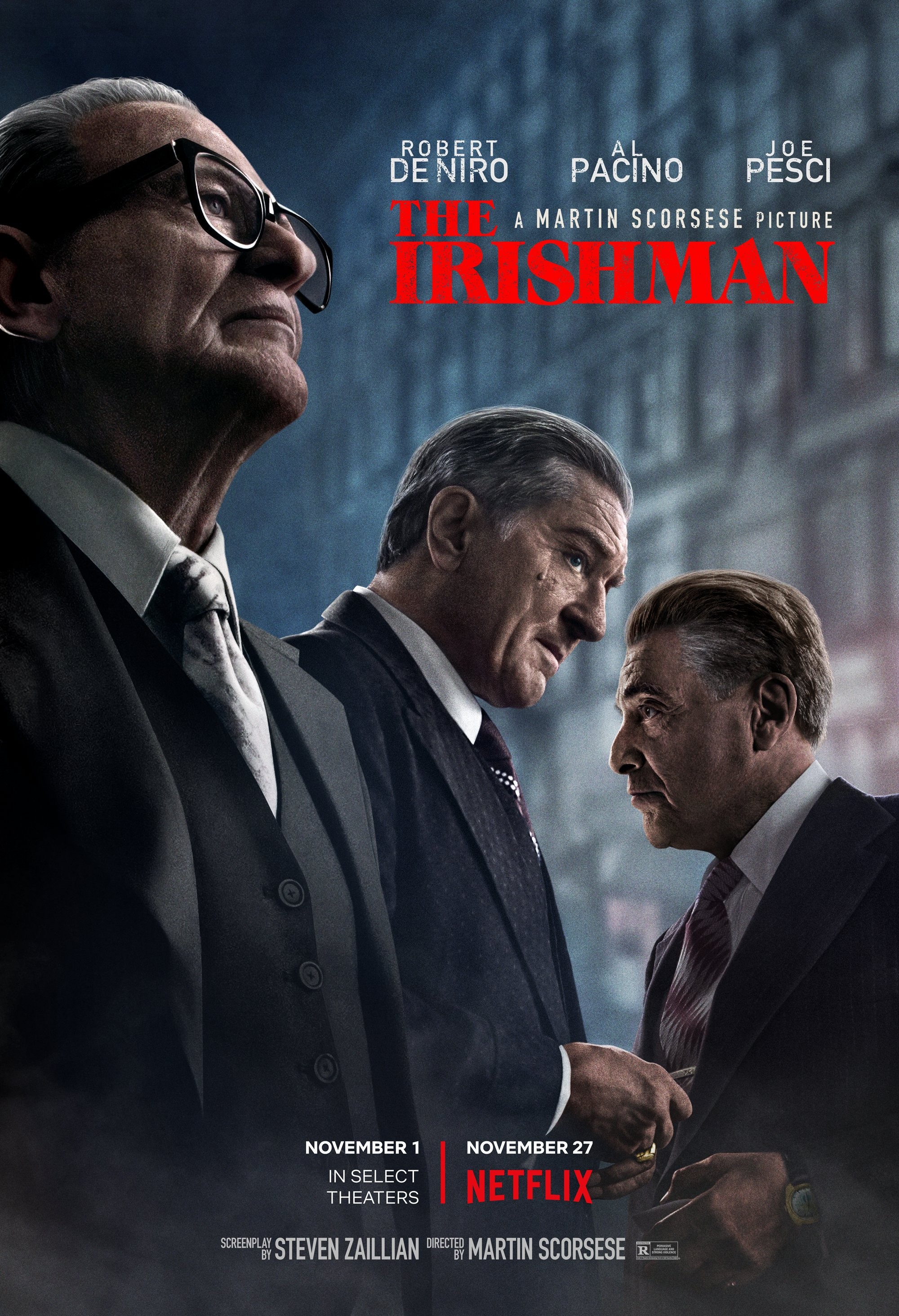 While The Irishman has not been getting as many awards this season as many had hoped and predicted, Scorsese and his BFF cast are still sure to be talked about throughout the night. Starring Robert De Niro, Joe Pesci, and Al Pacino, this movie has an unfortunate 3 1/2 hour runtime, but if i'm being honest — it doesn't even feel like it. And it definitely helps that it's a Netflix movie, and therefore you can pause and come back to it whenever necessary (a.k.a like 20 bathroom breaks). While it may seem intimidating, I highly suggest at least trying to check this one out — with 10 nominations including best picture, director, adapted screenplay, and multiple supporting actors it's one of the biggest movies of the night. And it's also worth it to see the amazing de-aging and aging technology.
The Irishman is currently streaming on Netflix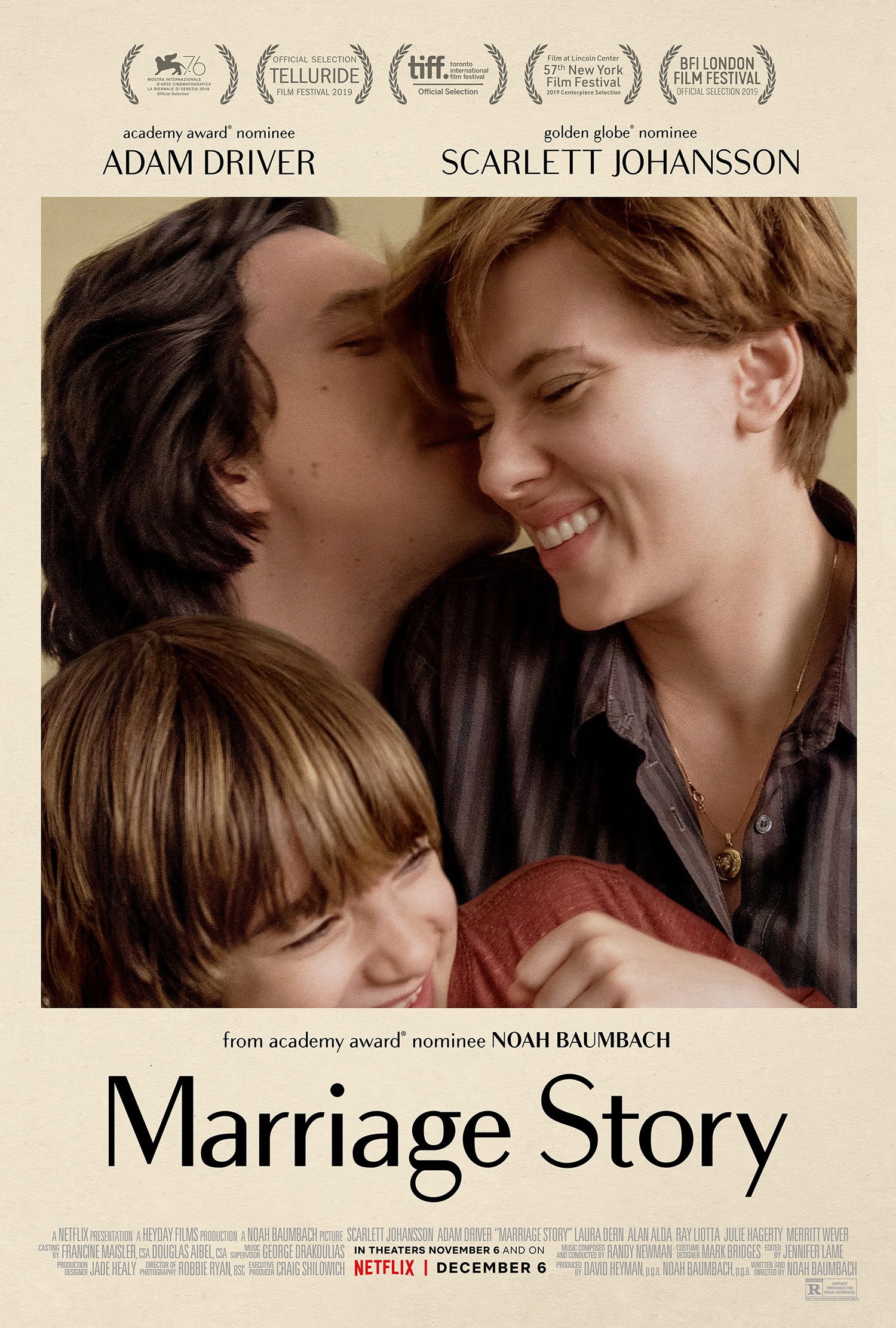 2.) Marriage Story (dir. Noah Baumbach)
While this movie is (sadly) not expected to win many awards come Sunday (besides the AMAZING Laura Dern for supporting actress), I'd be HAPPILY surprised if it did. And I'm including it on this list as it is not only extremely accessible (another Netflix movie!) but it's also just really good. It has some of the best performances of it's two main actors (if Joaquin Phoenix wasn't in the running this year Adam Driver would 1000% be winning best actor) and this (along with Baumbach's parter Greta Gerwig's film, Little Women) is a movie I've been telling pretty much everyone and their grandparents to watch. It's happy yet it's sad and while it might not be the talk of the town it is still up there with 6 nominations including best picture and original screenplay.
Marriage Story is currently streaming on Netflix
3.) Once Upon a Time … In Hollywood (dir. Quentin Tarantino)
Even if you're not a die hard movie fan i'm sure you've at least heard of Quentin Tarantino. And even if this movie takes home zero awards come Oscars night (which i doubt it will), i'm sure Tarantino will be a highlight of show because he is quite unpredictable (and apparently so is his cast… *insert Brad Pitt's SAG awards speech*)With 10 nominations this film is one of the front runners for best picture, as well as original screenplay, and supporting actor. And with a cast like this (just Brad Pitt, Leonardo DiCaprio, and Margot Robbie…) they will definitely be a highlight of the show just for sitting in their seats like normal people.
---
Once Upon a Time… In Hollywood is currently available on DVD & to rent on iTunes
---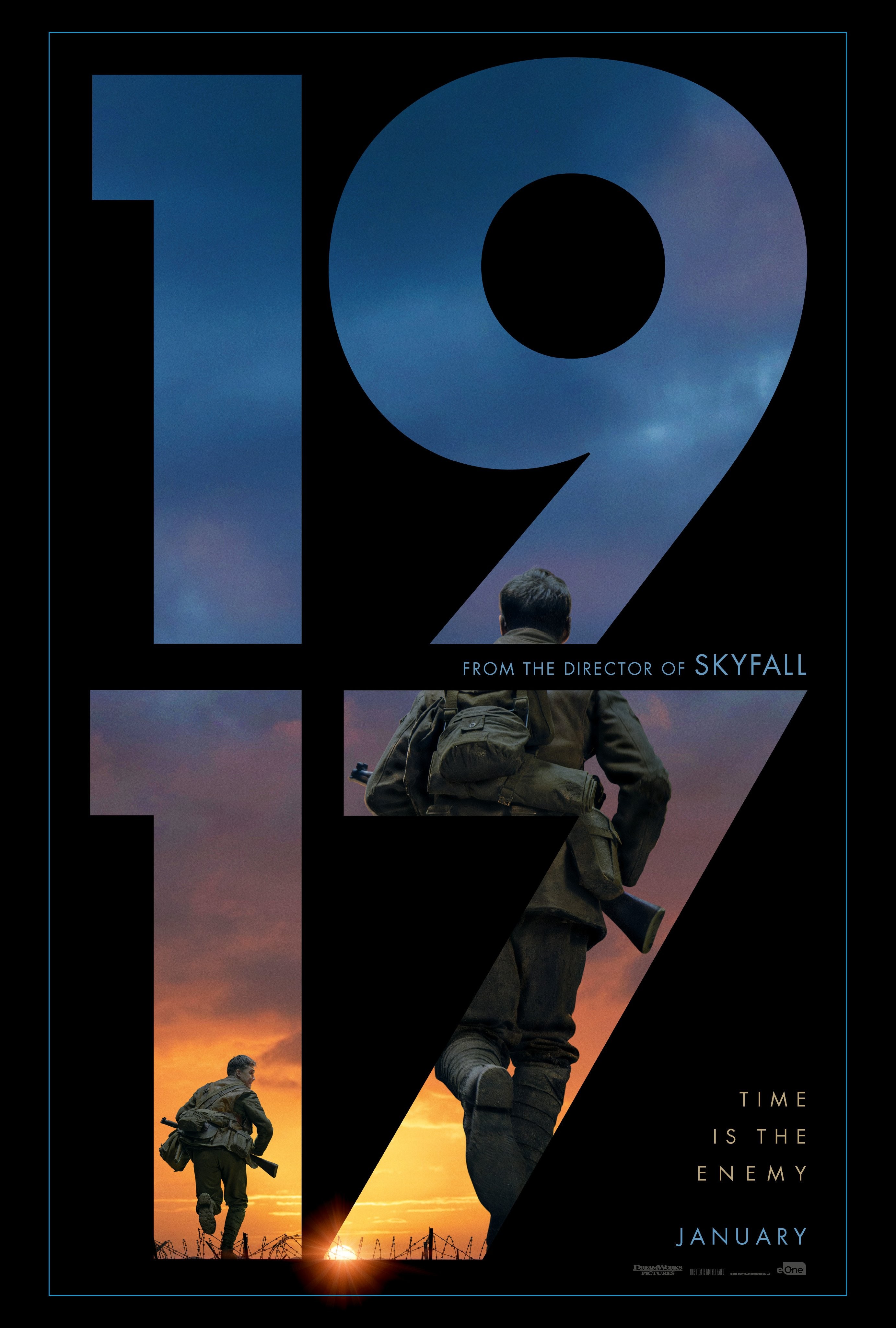 4.) 1917 (dir. Sam Mendes)
Another front runners and favourite for best picture is Sam Mendes' 1917. Which is a one-shot-style WWI film. This movie has gained a lot of hype since it's big win at the Golden Globes earlier this month -especially seeing that is hadn't been released worldwide yet! The main thing people are drawing attention to the way it looks like it was shot in one take (though it is really many takes/shots edited together seamlessly). That being said, it's quite possible this movie could follow in the footsteps of the similarly shot film Birdman, which won best picture, director, cinematography, & original screenplay at the Oscars back in 2015. While Sam Mendes is predicted to take best director and Roger Deakins is the favourite for cinematography, it has 8 other nominations including original screenplay and sound mixing & editing.
1917 is currently playing everywhere in theatres.
5.) Parasite (dir. Bong Joon-Ho)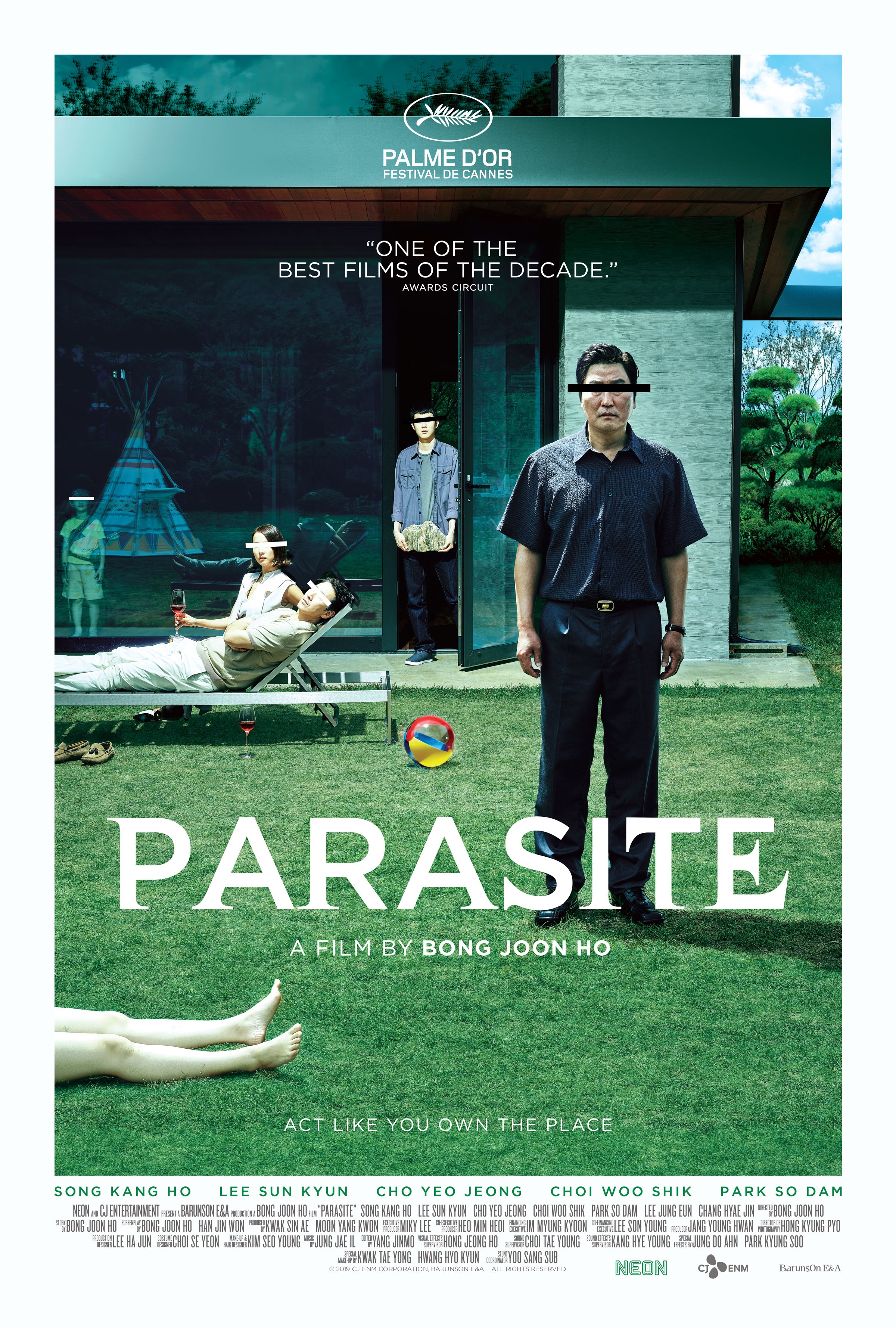 And finally Parasite. Parasite is Korean film directed by Bong Joon-Ho, and it is almost definitely going to win the Oscar for best foreign film. Although, there is a very good chance it could grab a couple more throughout the night. With 6 nominations including screenwriting and even production design, this film is crazy and I have no better way to recommend it to people than to just say to go in knowing nothing. After the cast's incredibly surprising and exciting best ensemble win at the SAG awards, there is a good chance they could snag this year's best picture win. While last year there was much speculation that the Spanish film Roma would take the golden statue, it ended up going to Green Book instead.. but this year Parasite seems to be getting more attention. Meaning it would be the first foreign language film to do so in all of Oscar's history.
---
Parasite is currently playing in select theatres and is available to purchase on iTunes.
---
So there you have it! 5 films that I think everyone and anyone should at least try and check out before the Oscar's ceremony next Sunday. Not only because of their possible award winning statuses, but because they are top notch films. And even if you don't plan on paying much attention to the awards, you can at least know what people are talking (and probably arguing) about online.
The Oscars air February 9th at 5pm PST