Netflix's latest series is I Am Not Okay With This, which follows teenager Sydney as she navigates high school, the realization that she has a crush on her BFF (who happens to be dating the school's bully), and slowly comes to terms with her newly discovered superpowers. Based on the graphic novel of the same name by Charles Forsman (which is by the same author who also wrote the graphic novel that inspired the beloved Netflix series The End of The F***ing World).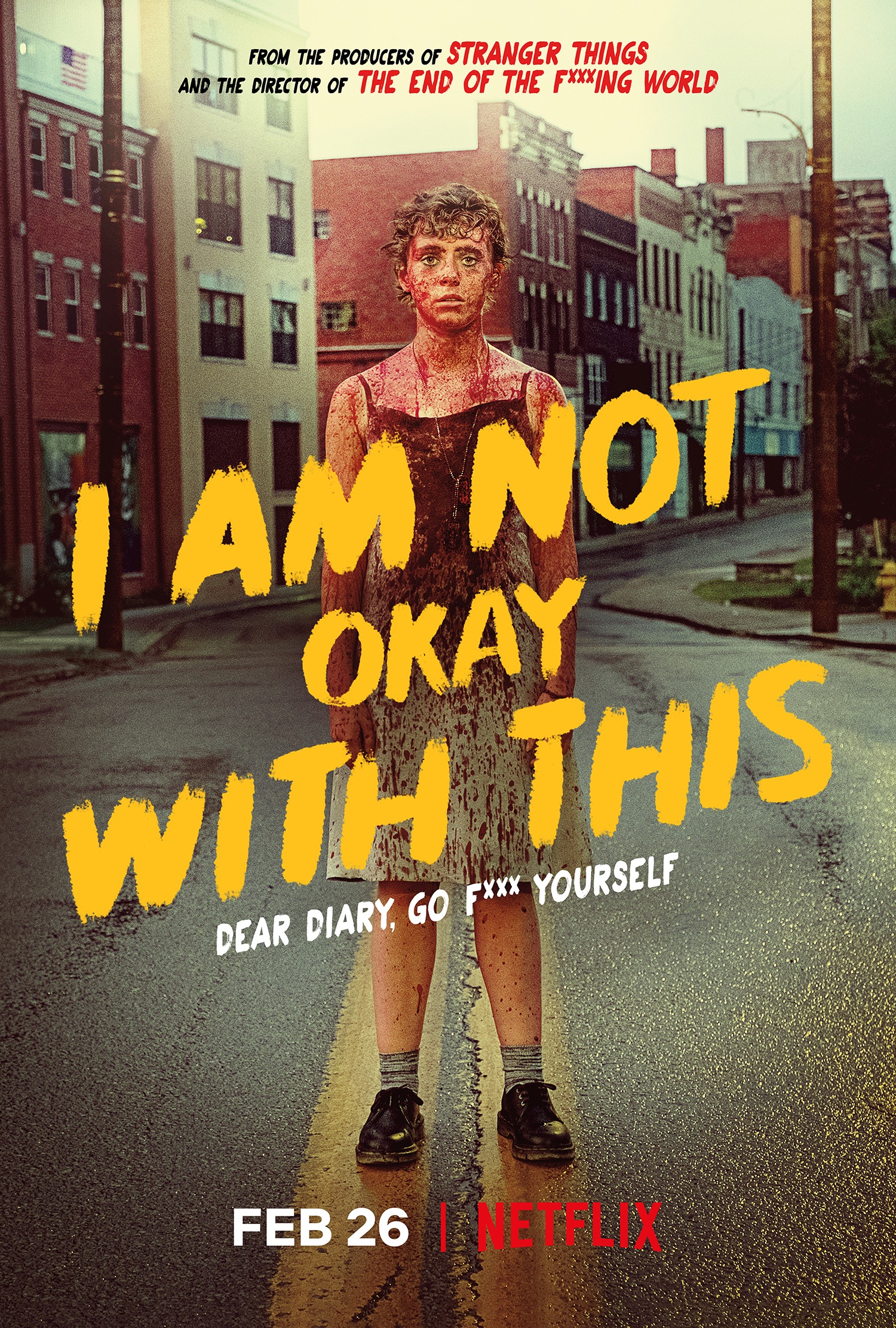 I will start by being very honest and saying that I initially had no interest in checking this series out. While I was intrigued when I read the synopsis, I couldn't help but notice the similarities it had to pretty much every other teenage girl coming of age story. One of Sydney's first voice over lines in the trailer is literally "my name's Sydney, I'm a boring 17 year-old white girl." And one of the posters even shows her covered head to toe in blood, looking very similar to Carrie. That being said, I was interested to see where the story would take itself, and i will be honest and say I really like the metaphor of super powers and puberty (as weird and specific as that may be), while it may be slightly over done. And I was also excited to see Sophia Lillis and Wyatt Oleff acting together once again — as they were both in the 2017 version of Stephen King's It. It almost seems like Sophia can only do roles that require her to be covered in blood at one point?
The only word I can think to use to describe this series is meh. There are good parts, cringe-y parts, and parts that had me laughing so hard my mom came upstairs to ask me what exactly is so funny? But for the most part it felt like almost every teen show. With the underlying themes of mental health, most specifically depression and suicide — i don't think they were handled as well as they could've been. This is not necessarily a spoiler but it is revealed that Sydney's father had committed suicide about 1 year before we meet her here. And throughout the story we learn more about him and what it is that pushed him to do it. I think they could've handled this topic a bit better personally, and felt wary of the way they made suicide feel like the only option and truly brushed over the deeper details of it all. I think it is extremely important to handles topics like this with care because they are so important to be talking openly about and destigmatizing — especially because I know many teenagers are watching and therefore learning from it.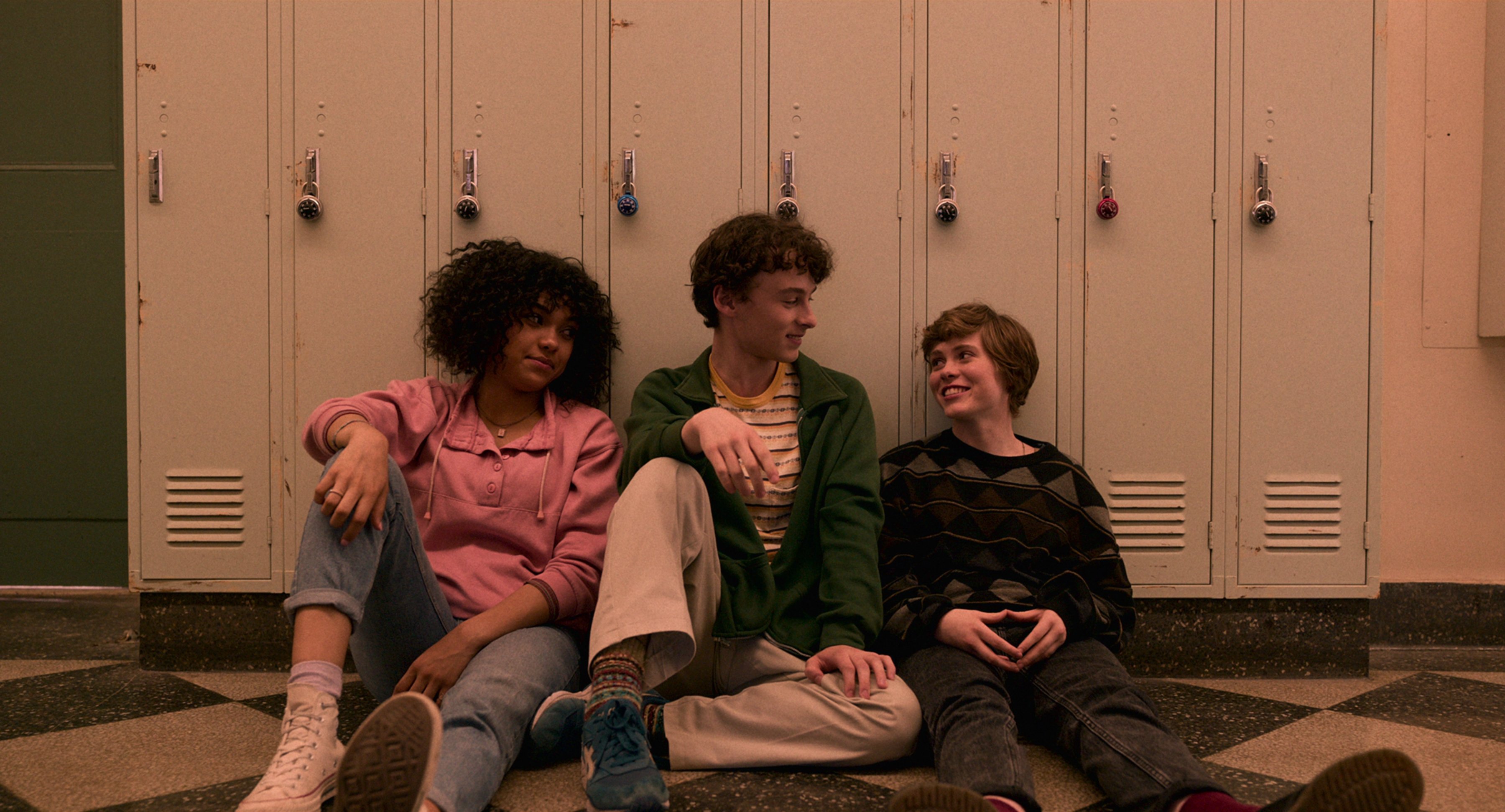 On another note, there is something I've noticed in a lot of recent teen tv series and even movies. There will be a story set in modern times, with phones and current dialogue referencing memes and tik tok and things like that — but for some reason the costumes, sets, and even just colours of the show will make it look like it's set in the 80s. I've also noticed this in The End of the F***ing World, and while I have not watched Sex Education I know that was something a lot of people noticed there as well. I think Netflix knows how much everyone loves the look and feel of the nostalgia in Stranger Things, so they try to give us all that same feeling with other shows. The only problem is Stranger Things ACTUALLY TAKES PLACE IN THE 80S! So it makes sense. Here, I can help but be confused when a character pulls out an iPhone and starts texting because I was so sure it took place in the past. For me, I think there's a fine line between a film or a tv series being timeless and it trying so hard to pull nostalgia strings. An example of a timeless film is La La Land, which for me could really take place in any time period — even though they have modern technology. Whereas this show, and others, make me confused and feel like they're trying way too hard.
Speaking of trying too hard. I hate to admit it to myself, but i am no longer a "teen." But I still think 20 is too early to not be able to relate to teens AT ALL. Wyatt Oleff's character, Stanley (yes, same name as his It character) is one of the most pretentious and annoying characters I have ever witnessed in a TV series, and I truly fear any teenager that acts like him (no offence). I have nothing against appreciating old technology. I have a record player, i love it, i listen to music on it. But, not only does Stanley Barber listen to his music only on his record player (which he then plugs his earphones into?) he also claims that VHS is the best platform there is… which is just… top tier pretentious in my books. To me, (i'll admit: a slightly pretentious young adult), i think everyone knows that VHS is just a bit too much. However, there are also moments where I did enjoy Stanley as a characters, along with the others as well. But I'm someone who really has to have a connection to characters and really become invested in them in order to really love a tv show of film — and that didn't really happen for me here.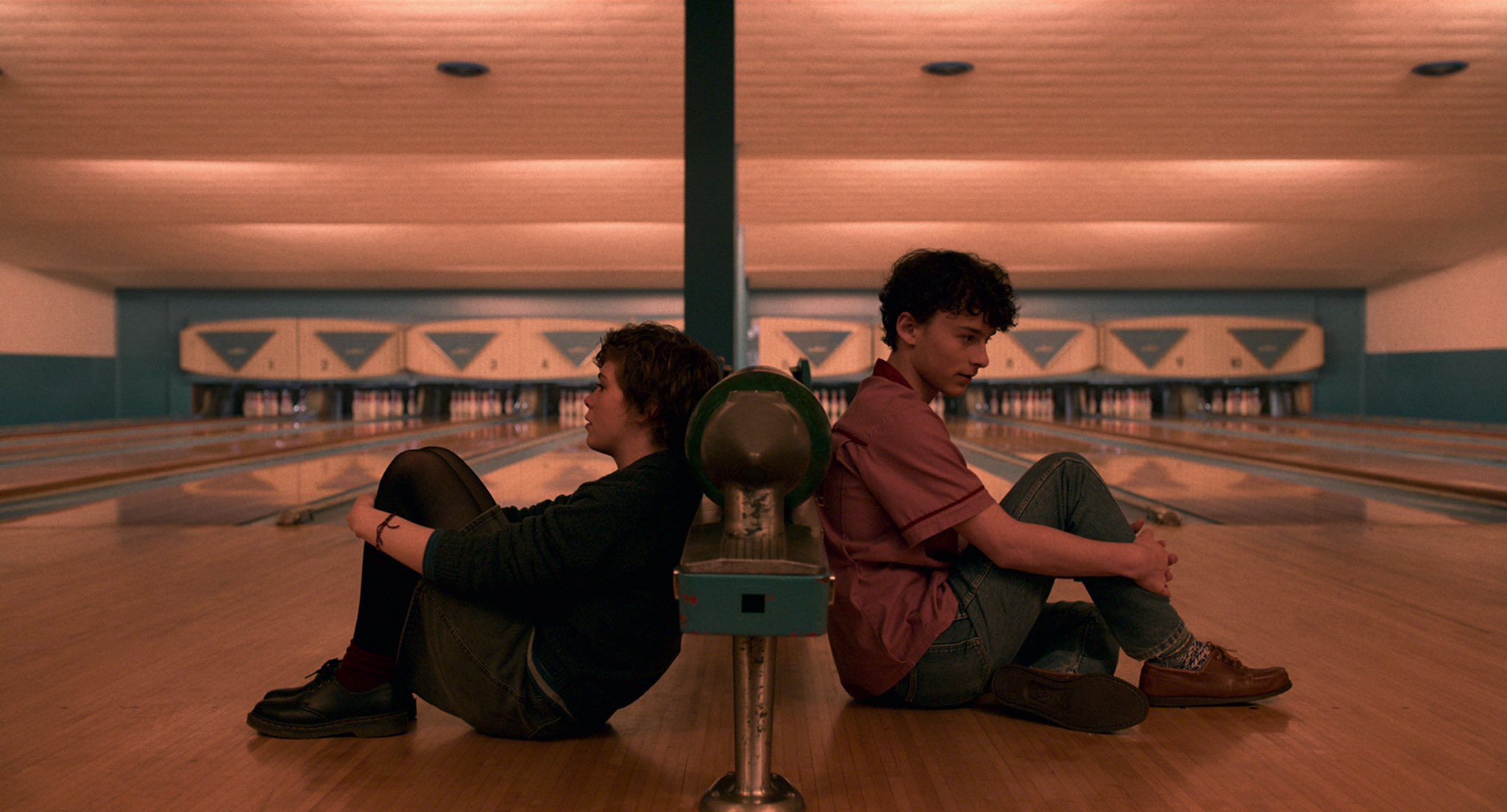 This was an extremely easy show to watch, and especially binge. With there only being 7 episodes and each of them being approximately 20 minutes long — I was able to finish it all in one night. It clearly draws inspiration from other coming of age films, and TV shows without it feeling too much like a copy (I definitely see the Carrie similarity as a nod rather than a rip off). However, in the last few episodes it was made very clear that there was no way everything would be wrapped up in a pretty bow at the end, and I'm guessing there's going to be a second season. That being said, I didn't love the ending. I think with where the story was going they still could've left it ~ambiguous~ without leaving me very underwhelmed and with about 1000 questions piling up in my brain.
So, at the end of the day — i AM okay with this…. sorta.
I Am Not Okay With This is now streaming on Netflix